Optimizing the creation of Jira forms to enhance productivity
Category

: Create

Article Number

: 18

Publish Date

:

15 Dec, 2022
Overview
The order in which the Jira Fields are displayed when creating/viewing a Jira ticket within Salesforce can be customized by the Admin. It is possible to group multiple fields into one section and to have more than one section at a time.
Follow this  document if you want the below.
Configure the sections and respective fields.

Configure the required rows/columns per section.

Configure the order in which each section would appear.
Business Use Case
In order to give more visibility to important fields we can either assign field order or create a new section. Let's look at an example with two sections. Section 1 has two Columns while Section 2 has 1 Column.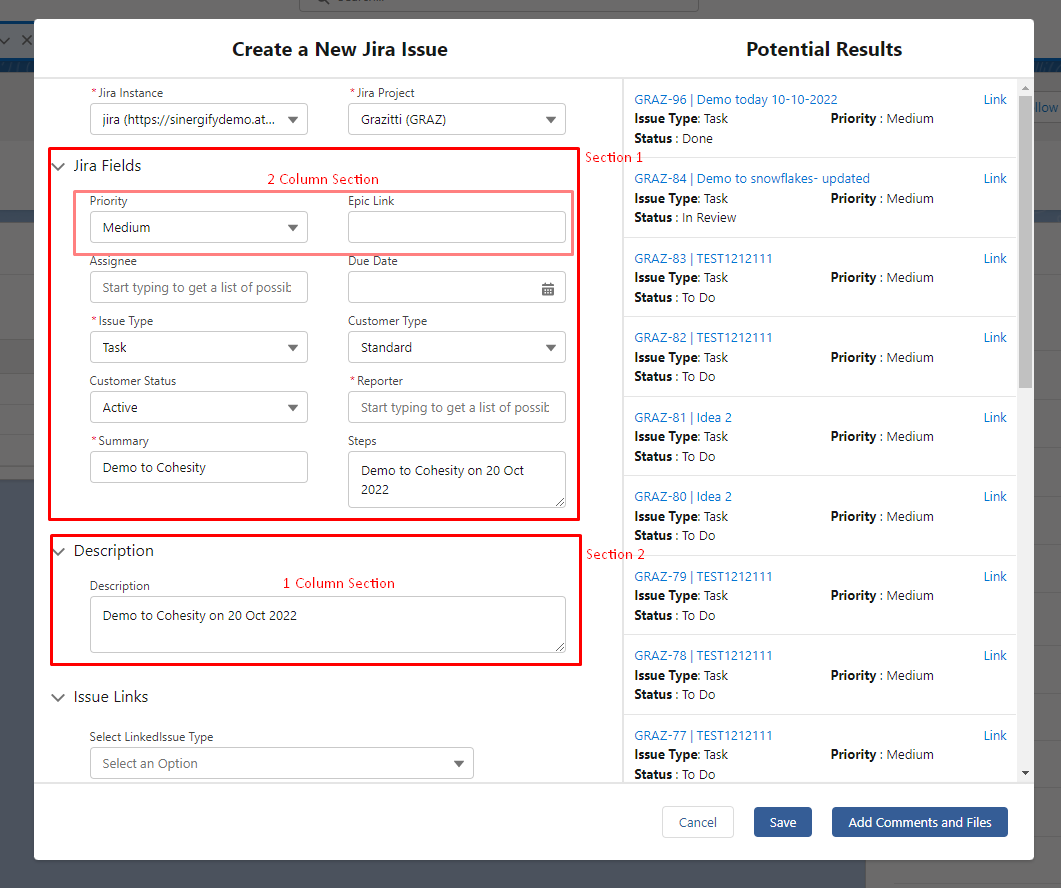 In order to accomplish this, the following steps must be taken:
Step 1 : From 'Admin Settings', click 'Fields Configuration' and subsequently click 'Project Mapping'.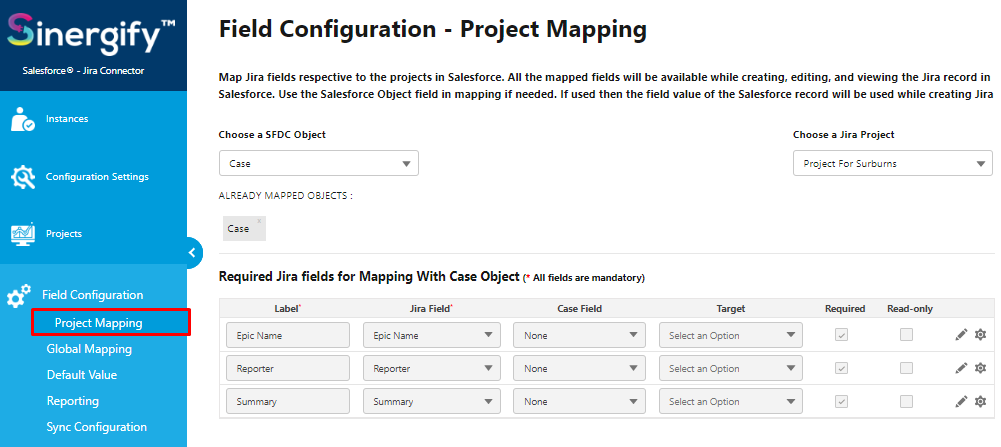 Step 2 : Click on gear icon,to change the record settings for respective fields.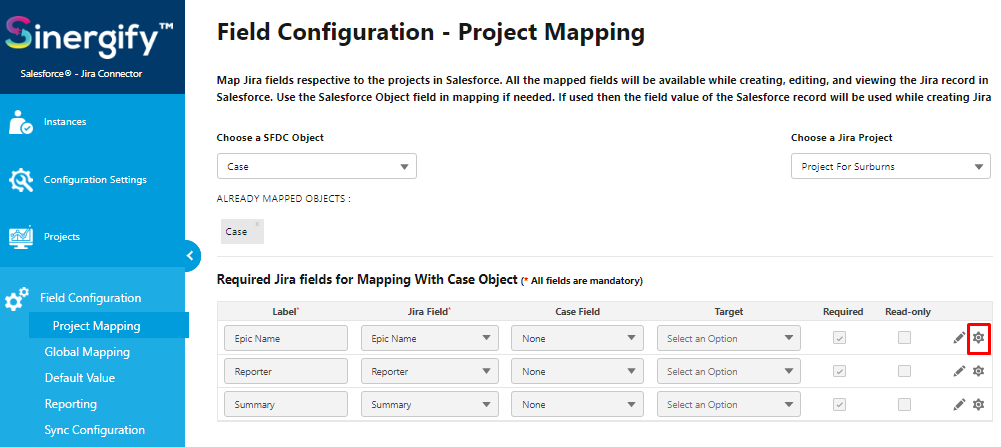 Step 3 : A new screen will appear will appear. Under Sections, If a section is already created you can search for it and choose that one.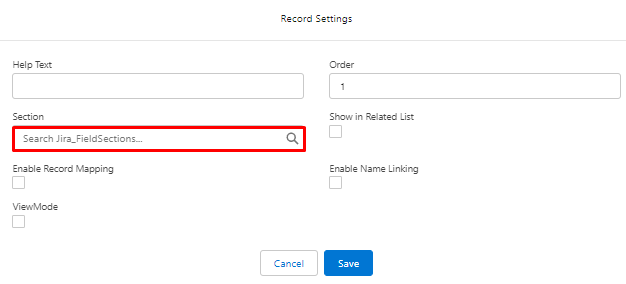 Step 4 : To create a new section you can simply type and a new window will appear. You can create a new section by clicking on New "Jira_FieldSection".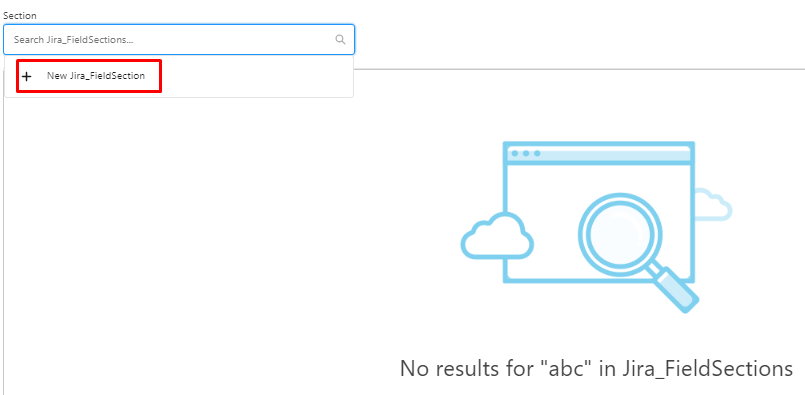 Step 5: A new screen will appear to update the below information:
Name the section,

Select the number of columns,

Select order.
Once done then click on save .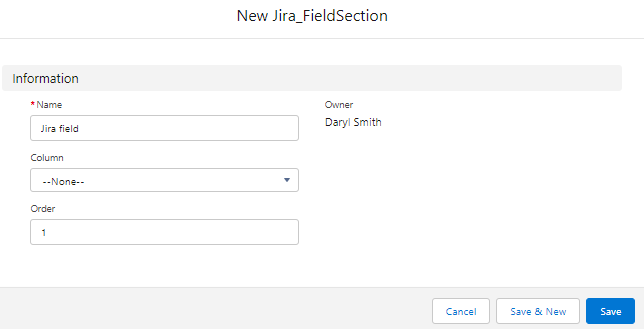 Step 6: On a specific field mapping, click the gear icon. The Record settings will appear,set the order as desired, making sure the correct section is selected.